Cameron Lee '20 / Emertainment Monthly Contributor
2016 was a great year for original new programming. From American Crime Story and Stranger Things to Westworld, 2016 had something for everyone. 2017 is already looking like another strong year for original programming. Here are some shows that you should be keeping an eye out for come 2017:
Taboo: January 10th, 2017 on FX
Tom Hardy stars as James Delaney, an explorer who comes back to Britain from Africa with a bag full of stolen diamonds. He seeks vengeance for the death of his father and will do whatever is necessary to punish those who were responsible. Created by Steven Knight, the creator of the criminally underrated Peaky Blinders, this looks like another sure fire hit for FX. Taboo is unfortunately only an 8 episode mini-series, but with an amazing cast that includes Michael Kelly (House of Cards) and Jonathan Pryce (Game of Thrones), along with the always amazing Tom Hardy, this is sure to be a treat.
A Series Of Unfortunate Events: January 13th, 2017 on Netflix
Now here's a show that should have any person who grew up in the early 2000's squealing. Based on the popular book series of the same name, it follows the lives of the Baudelaire children after their parents perish in a horrible fire. With Neil Patrick Harris playing the evil Count Olaf and Patrick Warburton playing the darkly humorous Lemony Snicket, this looks like another hit for Netflix.
Legion: February 8th 2017 on FX
From Noah Hawley, the creator of the amazing Fargo, comes the most mind-bending superhero show ever broadcast. The show is about a young mutant named David Haller, played by the always charming Dan Stevens, who suffers from schizophrenia. The plot is being kept under wraps, but fans of the Legion comics know that David is actually (minor spoilers) the son of Professor Xavier from the X-Men. Bryan Singer is an executive producer on the show as well as Simon Kinberg. Both are creative mainstays in the X-Men film universe. Whether the show will connect to the cinematic universe remains a mystery, but by the looks of the mind-bending trailer, this should be one hell of a ride.
Iron Fist: March 17, 2017 on Netflix
Like Captain America before him, Iron Fist is the last superhero to get his own stand-alone series before the nerdgasm superhero team-up miniseries, The Defenders, airs this Summer. The show follows Danny Rand, a billionaire who comes home to New York City after being thought dead in a plane crash when he was only a child. Unbeknownst to everyone, Danny has become a Buddhist monk and has trained for years as a master of kung fu. He discovers a special power within him called Iron Fist. Marvel has knocked all of their Netflix shows out of the park so far, and from the heart racing trailer released at New York Comic Con, this trend looks to continue.
The Defenders: Summer 2017 on Netflix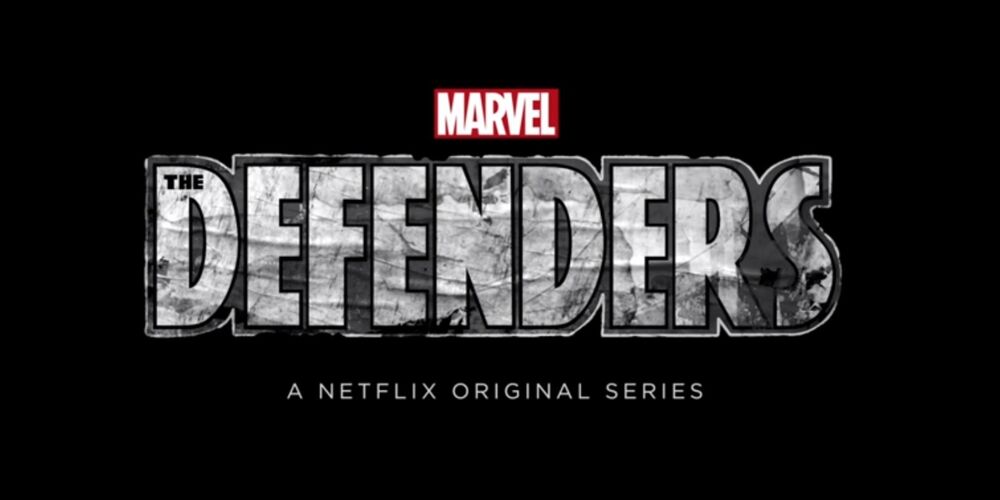 It all comes to this; after 2 and half years of build up The Defenders will hit our binge-watching screens over the Summer. With Daredevil, Jessica Jones, Luke Cage, and Iron Fist facing off against Sigourney Weaver; what's not to love. And with the showrunners of the last season of Daredevil as showrunners, we are in good hands. Don't be surprised if you end up binge-watching this in one day.
The Punisher: TBD 2017 on Netflix
The Punisher was by far the standout addition on the 2nd season of Daredevil. Jon Bernthal was born to play this part and he was the scene stealer in every episode. From his emotional graveyard talk with Daredevil to his amazing prison hallway fight, Bernthal wasn't just playing the Punisher; he was the Punisher. However, what made the Punisher work on Daredevil is that the show knew when to use him. By having a whole show based around him, there runs a risk of overexposure and repetition. We'll just have to wait until later next year to find out, but be prepared for a large dose of blood to be shed.
Star Trek Discovery: TBD 2017
It's been more than a decade since a Star Trek show has been on the air. With the success of the rebooted films Star Trek has continued to be relevant in our pop culture, even after 50 years. Discovery has been through multiple delays and the departure of Bryan Fuller as showrunner. There are many concerns that this show has raised, including airing on CBS's all new streaming service and just recently revealing its cast, which includes Sonequa Martin-Green from The Walking Dead and Michelle Yeoh. Let's hope this show will go where no Star Trek show has gone before.
American Gods: TBD 2017 on Starz  
If you're heartbroken that Bryan Fuller had to leave Star Trek, don't worry because his new show, American Gods, is due out this coming year. Based on Neil Gaiman's award-winning fantasy novel, it follows the battles between the gods of all mythologies. With that concept and a star-studded cast, which includes Ian McShane, Pablo Schreiber, Gillian Anderson, Crispin Glover, and Emily Browning, this is one to be looking out for.
The Deuce: TBD 2017 on HBO
When David Simon, who created what is perhaps the greatest tv show of all time in The Wire, creates a new show, people take notice. When the show is about the porn industry in the 1970's starring James Franco and Maggie Gyllenhaal, you have our full attention. This will surely be another fascinating culture and character study. With his sharp investigative writing and his knack for creating accurate real live settings, Simon will no doubt create another gem.
That's our list! Did we miss shows that you're excited for this coming year? Comment below and let us know!